>> PAULA ALPRIN (ARTISTIC DIRECTOR) is a playwright, composer, lyricist and actress whose works have been performed at the National Theatre (The Crawl-Space Waltz in 2002 and Beauty and the Beat in 2008), the Source Theatre (Tales from the Umbilical, staged under the name The Wedding Play and directed by Bart Whiteman), First Night Alexandria, and a variety of New York venues. Two of her works for stage have been published by Alexander Street Press.
Paula's most recent staged plays, Will You Know It's Me?, Alice in Underwear, Alexa's Necklace and Antigua, were produced as part of Natural Theatricals' most recent seasons. Prior to that her multi-genre performance art creation, Flying Lessons, ran for four weeks in the spring of 2003 at the George Washington Masonic National Memorial. All sixteen performances of Flying Lessons were dedicated to the victims and survivors of the September 11 attacks, and all gross receipts were donated to benefit the Pentagon and Flight 77 families and survivors. Flying Lessons incorporates song and story, verse and fable to chart an emotional cycle towards resolution, assertiveness, love and hope. It was subsequently recorded and has been released as a two-CD set.
Paula's "dramedy"The Crawl-Space Waltz concluded its six-week run at the Old Town Theater in Alexandria, Virginia in November 2002, with Paula in the lead role. Paula's other stage roles have included Tina in Will You Know It's Me?, Catherine de la Célianne in Jocasta, Alison in Alice in Underwear, Ella in Alexa's Necklace, Kreousa in Ion, and Deianeira in The Women of Trachis (all with Natural Theatricals), and Molly in Molly Sweeney and Estelle in No Exit, winner of the British Embassy's Ruby Griffith award for outstanding achievement in a play (both with Port City Players). She is a principal in the feature film Good-Bye Merry-Go-Round, which was screened at the New York Independent Film Festival in February 2002.
Paula has appeared three times as a theatrical storyteller at First Night Alexandria, most recently on December 31, 2007. Her songs and stories have also been performed at the National Theatre in Washington, D.C. and at George Mason University's inaugural Community Arts Festival in 2008.
Along with other artistic directors, Paula was honored in 2009 with The Helen Hayes Awards Tribute for contribution to Washington, D.C. area professional theatre. She holds a B.F.A. degree from New York University's Tisch School of the Arts, where she studied playwriting with Terrence McNally (the writer of Master Class, A Perfect Ganesh, and Frankie and Johnny in the Clair de Lune) and acting with Nikos Psacharopoulos (from 1955 to 1989 the artistic director of the Williamstown Theatre Festival).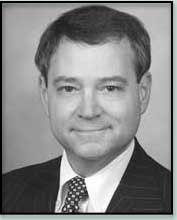 >> BRIAN ALPRIN (PRODUCING DIRECTOR) directed Will You Know It's Me? in 2007, Euripides' Ion in 2005 and Sophocles' The Women of Trachis in 2004 for Natural Theatricals. He also produced and directed the two-CD set Flying Lessons and arranged its fourteen songs. He has directed his bride's works at the George Washington Masonic National Memorial, the National Theatre in Washington, D.C., and the Old Town Theater in Alexandria, Virginia. He holds a B.A. in English from Yale University where he studied literature and literary criticism with Cleanth Brooks, Richard Benson Sewall and Harold Bloom and prosody, stylistic analysis and early English with Marie Borroff and Dorothée Metlitzki.