Alone in her little art gallery at night, a woman is accosted by a mysterious stranger who may or may not be from a small merchant town in medieval England.
Will You Know It's Me? blends song with oral storytelling and drama as it explores the collision of two strong wills who eventually find their common ground.
book, music & lyrics by Paula Alprin
musical direction and arrangements by James D. Watson
choreography by Tosia Anne Shall
directed by Brian Alprin


Wealthy heiress of a plantation fortune … haughty member of the social elite of nineteenth century Martinique … heedless of what the gossip-mongers say about her … Catherine de la Célianne exemplifies a willfulness alien to the stratified, biracial colonial society she inhabits. Suddenly, as word spreads of her mysterious night visitor, Catherine is engulfed in the aftermath of a youthful indiscretion long ago. One by one, a series of small revelations threaten to destroy her.
written by Philip Freund
directed by Gregory Stuart


Blind and broken, locked away by his warrior sons, Oedipus lives out his days in sorrow and darkness. Meanwhile his sons Eteokles and Polyneikes marshal armies to fight each other for control of Thebes. A desperate Jocasta, mother and wife of Oedipus, tries to broker a truce between her two sons/grandsons. But the inexorable fate of this family must be fulfilled — her efforts are in vain, as her sons battle to the death.
written by Euripides
translated by Carl R. Mueller
directed by Bob Bartlett
In recent years, members of the press have challenged theaters to challenge "authority." In Alice in Underwear, we take them up on it! A Manhattan theater critic, bitter and abusive, manages to land a coveted exclusive interview, only to discover things are not what they seem. See the show the critics have to hate: Alice in Underwear. An actor's dream. A critic's nightmare.
written by Paula Alprin
directed by David E. Binet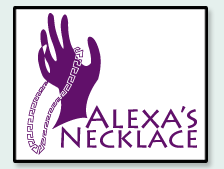 How can a mother ever cope with the unexpected loss of a child? Esther tries to by aiming her sorrow and wild imagination in different directions, with her husband, sister and children as targets. Who among the members of this classic, haunted family will find the courage to shake Esther loose from the traps she has caught herself in? A world premiere from the author of The Crawl-Space Waltz, Flying Lessons, and Antigua.
written by Paula Alprin
directed by Susan Alison Keady


"What happens to the glorious hero
Heaped with honors when the story ends?"
Intoxicated by his new Nobel Prize, the renowned American physicist Hoadley pays a visit to Athens, the remnants of his dysfunctional family in tow. Hoadley's arrogance towards his absent, estranged son eerily mirrors that of the ancient Greek hero Herakles (Hercules) staggering home from his famous Twelve Labors. As Hoadley's wife, daughter and her nanny venture out to explore the nearby antiquities, the parallels between the great myths of the past and the truths of the Hoadleys' lives manifest themselves in strange ways. Written forty years ago and now nearly forgotten, Archibald MacLeish's cautionary tale has lost none of its lyricism, topicality, power, or magic.
written by Archibald MacLeish
directed by Rip Claassen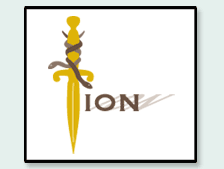 Chaos invades the well-ordered Temple of Apollo when a victim of the god's sexual assault, now the reigning queen of Athens, arrives at Delphi with her mercenary husband. She is immediately accosted by young Ion, a pious Temple priest in service to Apollo. Will Queen Kreousa settle an old score with her godly attacker? Or will she be reunited with the child she abandoned in a cave, so many years ago? Revenge, xenophobia, cowardice, misogyny and religious doubt mingle in this rarely performed, shockingly modern tale from the 5th century B.C.
written by Euripides
translated by Deborah H. Roberts
directed by Brian Alprin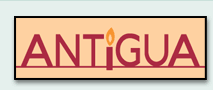 In this world premiere by the author of The Crawl-Space Waltz and Flying Lessons, years of repressed tensions in a contemporary multi-racial New York Jewish family explode during a condolence call for two brothers. Inspired by Sophocles' Antigone.
written by Paula Alprin
directed by Cody Jones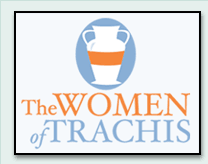 Herakles, hero of Greek myth, returns to his wife and family after the conclusion of his labors, but who is the mysterious young woman he has brought home with him?
Witness the consequences of his wife Deianeira's ensuing act of desperation in one of the strongest and yet least-performed of the ancient Greek tragedies.
written by Sophocles
translated by Carl R. Mueller and Anna Krajewska-Wieczorek
directed by Brian Alprin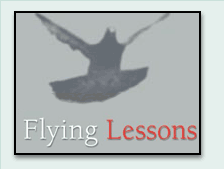 A post-9/11 multi-genre performance-art work for stage told in song and verse, story and fable, Flying Lessons charts an emotional cycle to resolution and assertiveness, love and hope.
written by Paula Alprin
directed by Brian Alprin